2017 County Fair
2017 Fair Theme is "Going Green in 2017"

July 28 - August 1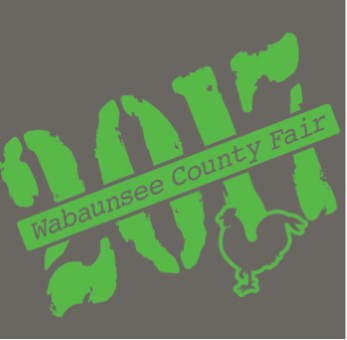 Important Notice... Fair Pre-Entry Forms will now be DUE the second Tuesday of July. That means this year the pre-entry forms are DUE on July 11, 2017.
In an effort to keep our poultry populations safe, ALL POULTRY (e.g. turkeys, chickens, etc.) to be exhibited at the Wabaunsee County Fair must be tested for Pullorum Typhoid PRIOR to the fair. Waterfowl, pigeons and doves do NOT need to be tested. The testing, consisting of a blood sample, will be provided free of charge for exhibitors by the Kansas Department of Animal Health on Thursday, July 13, 4-6 pm at the South Fair Barn in Alma. There will be NO ONSITE TESTING at the fair. If you have any questions, please contact Lindsay and Adam Banks (785/341-6702) or Jenny Howe (785/449-2861).
PHOTOGRAPHY Judging has been moved to the Saturday PRIOR to fair. This year PHOTOGRAPHY Judging will take place on Saturday July 22 at Wabaunsee High School. Check in is at 8:00 am and Judging will begin at 8:30 am.
Safety Demonstration on Saturday July 29 will be held East of Trinity Ministries Building.
Please check often as we will be adding more information, links on the right will become active as materials are available.