Making a difference in your life
K-State Research and Extension programs present useful information related to agriculture, home economics, youth development, family life, business and economics, healthy living, and much more. We take programs to schools, gardens, community centers, and other places.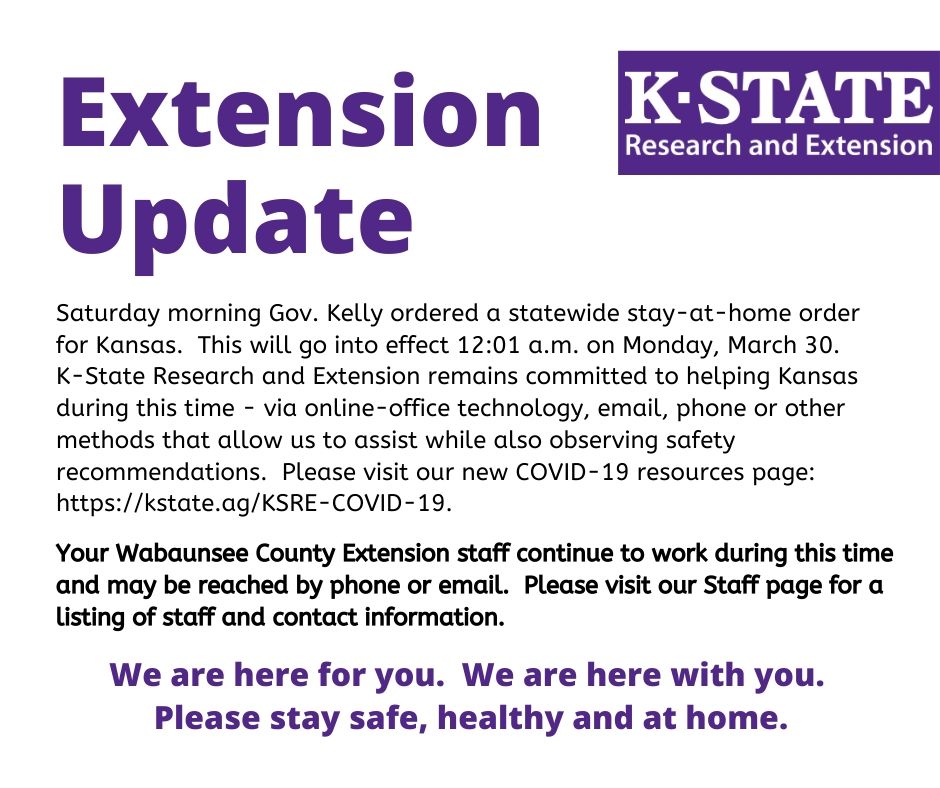 Wabaunsee County Extension is committed to continuing to serve our communities during these challenging times! Our staff continues to work - remotely - while our offices are closed to the public. Please continue to call and email us!
Our philosophy is to help people help themselves by taking university knowledge to where people live, work, play, develop, and lead. We work at being responsive to the needs of the people by focusing our resources on providing quality information, education and problem-solving programs for real concerns.
Visit K-State Research and Extension's site.
2020 Kansas Custom Rates Survey located on the Crops and Livestock page.